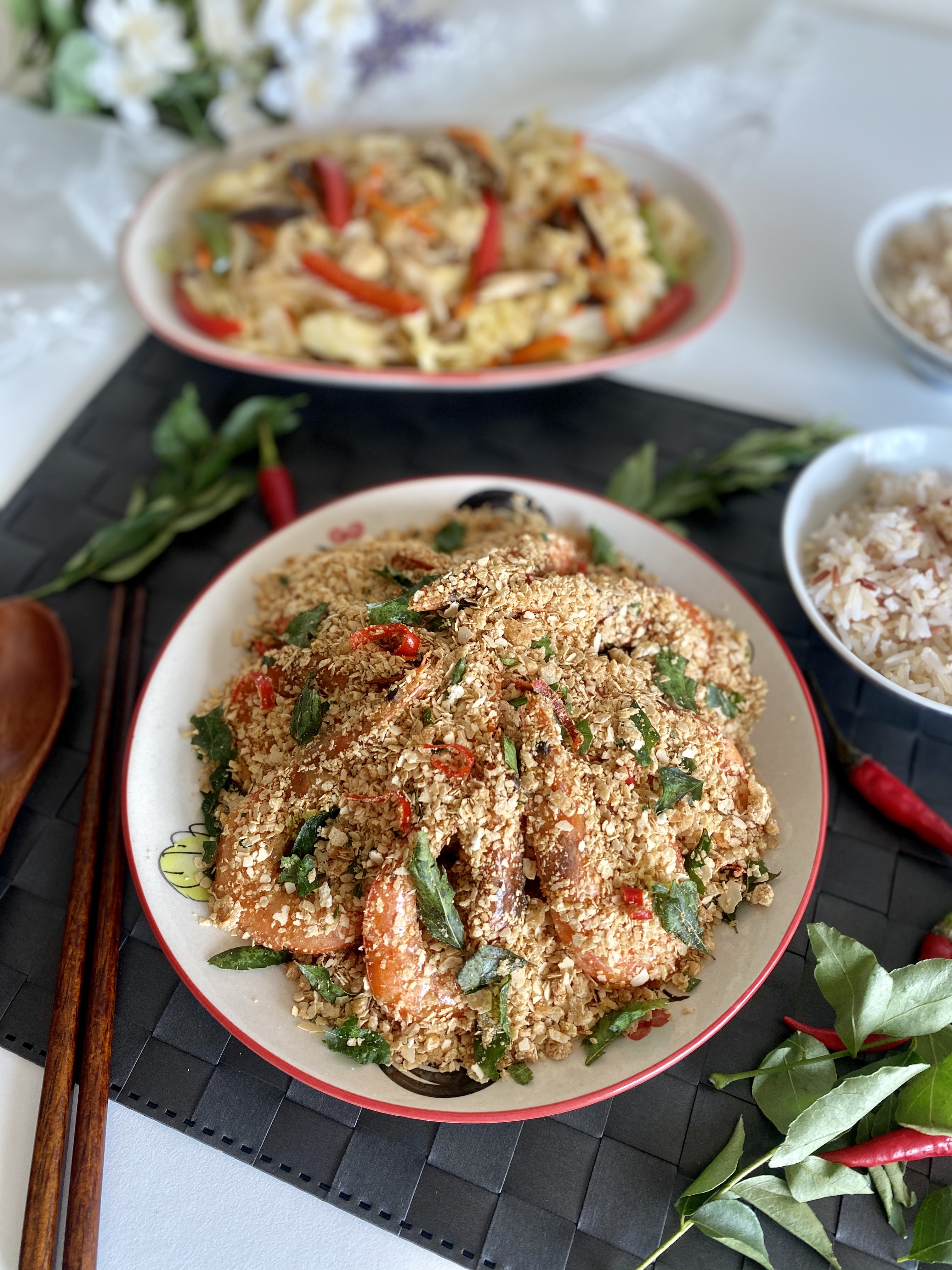 Ingredients:
Tiger/White Prawns 500g (deveined)
Garlic 3 cloves (minced)
Curry leaves (2-3 stalks)
Nestum cereal 160g
Unsalted butter 40g
1½ tablespoons Milk powder
1½ tablespoons Corn flour
1½ tablespoons Plain flour
2 tablespoons Cane sugar (can be substituted with white sugar)
1 teaspoon Salt
½ teaspoon Pepper
Cooking oil
Steps:
Marinate prawns with corn flour, plain flour and salt. Set aside for half an hour.

In the pan, add in vegetable oil and fry the prawns for 2-3 minutes with the oil temperature at 180

°C

. Set aside.

In another pan, add in butter and sauté garlic till fragrant. Then add in curry leaves and chilli padi, give them a quick mix.

Reduce heat, add in brown sugar. Once the sugar begins to caramelize, stir in the cereal, milk powder and pepper. Continue to mix evenly till sugar combine n cereal becomes crispy.

Add in prawns, continue to mix for another 1-2 minutes or until fully absorbed.

Dish out and enjoy!
Check out more seafood recipes on @cookinginserenity on IG