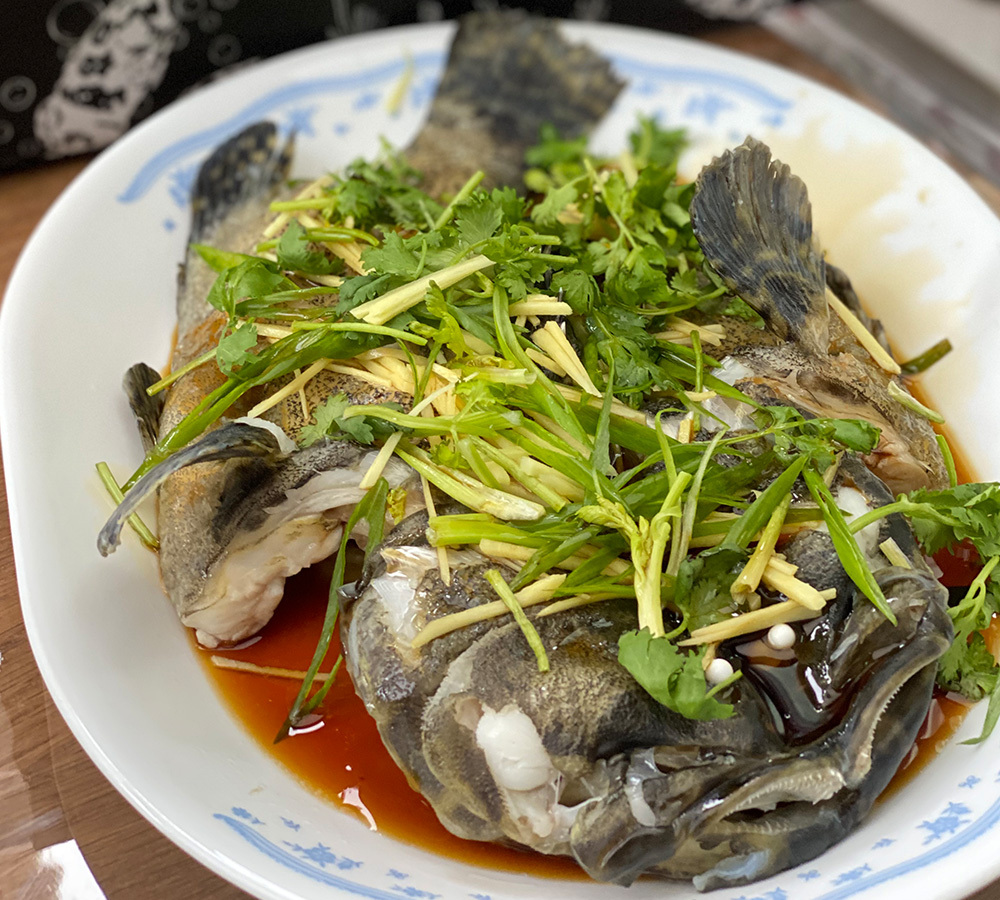 Ingredients:
Live grouper 900g gutted and butterfly cut
Green onion a bunch Some Julien some in stalks
Ginger (slices and some julienned)
½ tablespoonSugar
2 tablespoons Soy Sauce
2 tablespoons Water
Rub lightly salt on the fish

On a plate, prop the fish up with green onion.

Make cuts on the fish and insert Ginger slice between the cuts

Fill steamer with water and only place fish into steamer when water is boiling

Steam fish for 12 mins. Check popping eyes of fish and open mouth.

After 12 mins of steaming, do not open the lid for the fish but let it sit with heat inside still cooking for another 2 mins with no fire and then pour away excess water.

Remove fish and place onto clean plate and garnish with julienned green onion and garlic on top of the fish.

Prepare the sauce using sugar, soya sauce and water. Boiling until the sugar is de-solved and set aside.

Heat up cooking oil until really hot and you start to see smoke rising.

Remove this oil and drizzle slowly on the Julienned garlic and green onion on the fish.

Drizzle the premade sauce made in step 8 mainly on the side and just a little on the fish using a tablespoon.

Garnish with cilantro.
Check out more seafood recipes on @di_di_jiak on IG