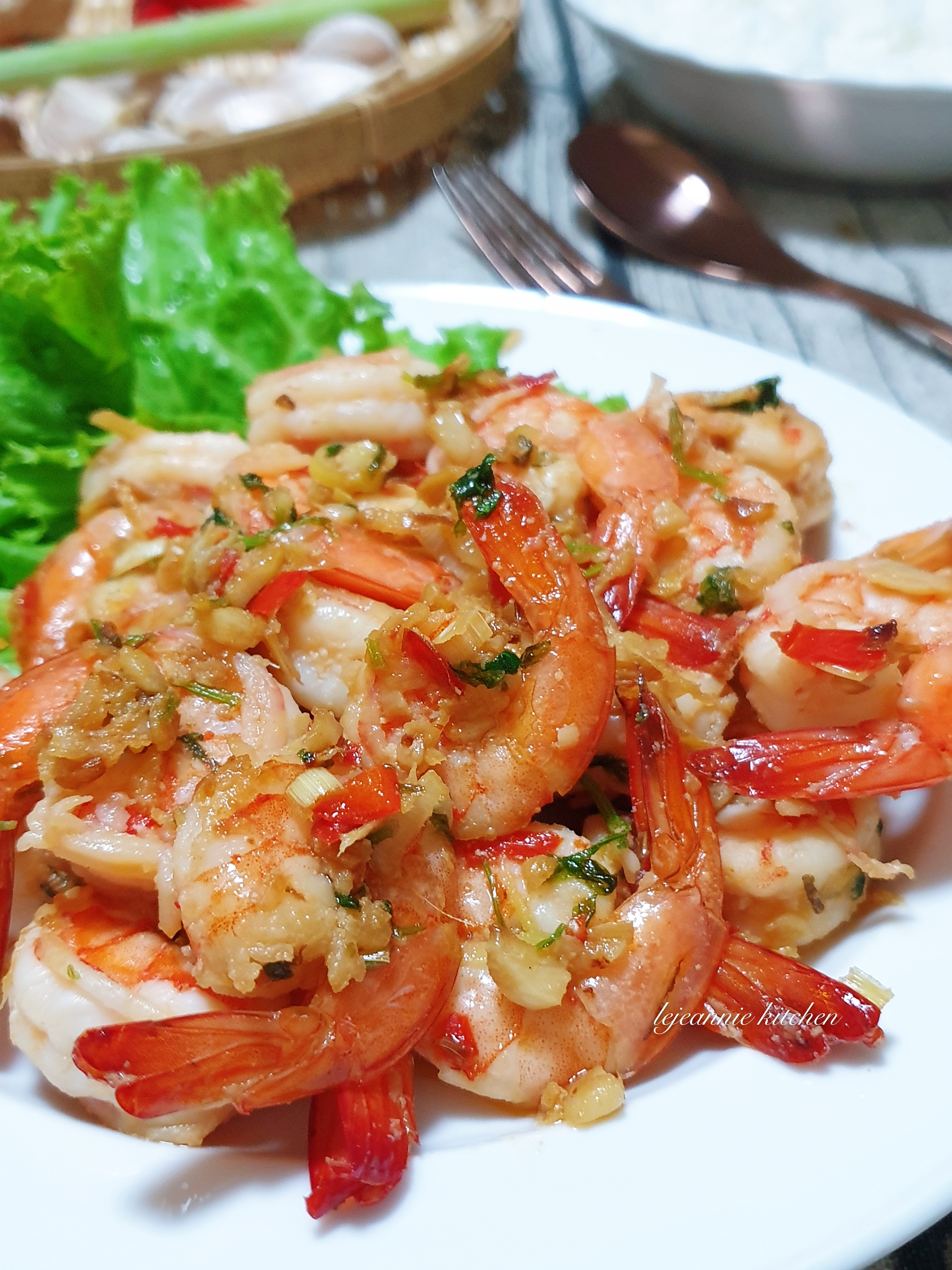 Ingredients:
500gm medium Fresh Prawns
4 clove of garlics – peeled
2cm piece fresh ginger, peeled
1 thumb size Lemongrass (white portion)
1 Red chilli
2 stalks of fresh Parsley
2 tbsp Cooking Oil
1 tsp Salt
Method:
1. Chopped finely garlics, lemongrass, ginger, chilli and fresh parsley. Set aside.
2. Clean prawns, remove shell and devein, tails intact.
3. Heat up 2 tbsp of cooking oil on medium heat, add in the finely chopped ingredients. Stir-fry until aromatic/fragrant.
4. Add in prawns. Toss for few minutes until fully absorbed the lemongrass garlics mixture.
5. Add 1tsp salt, mix well to combine.
6. Remove from heat and transfer the cooked prawns onto a serving plate.
Serve immediately.
Check out more seafood recipes on @Jeanni62 on IG