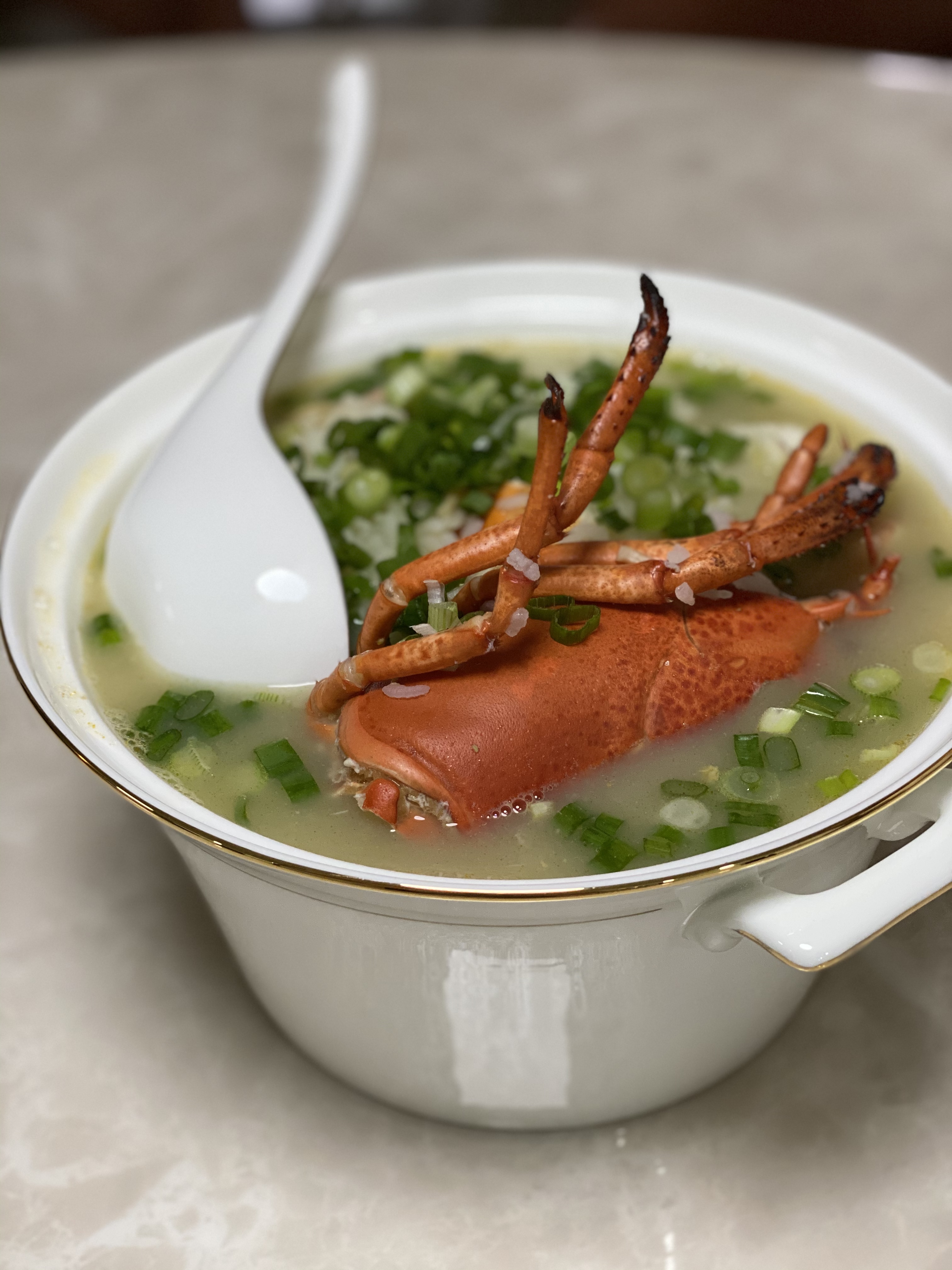 Ingredients:
2 lobsters (Boston Lobster/Australian Lobster), 800g -1.2kg
1½ cup rice (soaked overnight preferred)
1 ginger (2/3 sliced, 1/3 julienne)
Method:
Cut the lobsters into halves, remove claws and separate yhe halves.

In a claypot, bring 1 litre chicken stock and 1 litres water to boil.

Add in 50g dried scallops and ginger slices.

Gently poach the lobster claws for 2-3 minutes.

Remove lobsters and place in a cold water bath to cool.

Once cooled, remove flesh from claws.

Put the claw shells in a muslin bag, and place into the stock.

Simmer 45 minutes with the rice .

Cook till rice expand but still retains its shape.

Remove the muslin bag and ginger slices.

Submerge the lobster halves in the porridge.

Cook 2 minutes. Add in the claw flesh.

Simmer 1 more minute. Turn off heat.

Garnish with julienned ginger and finely chopped spring onions.
Check out more seafood recipes on @di_di_jiak on IG