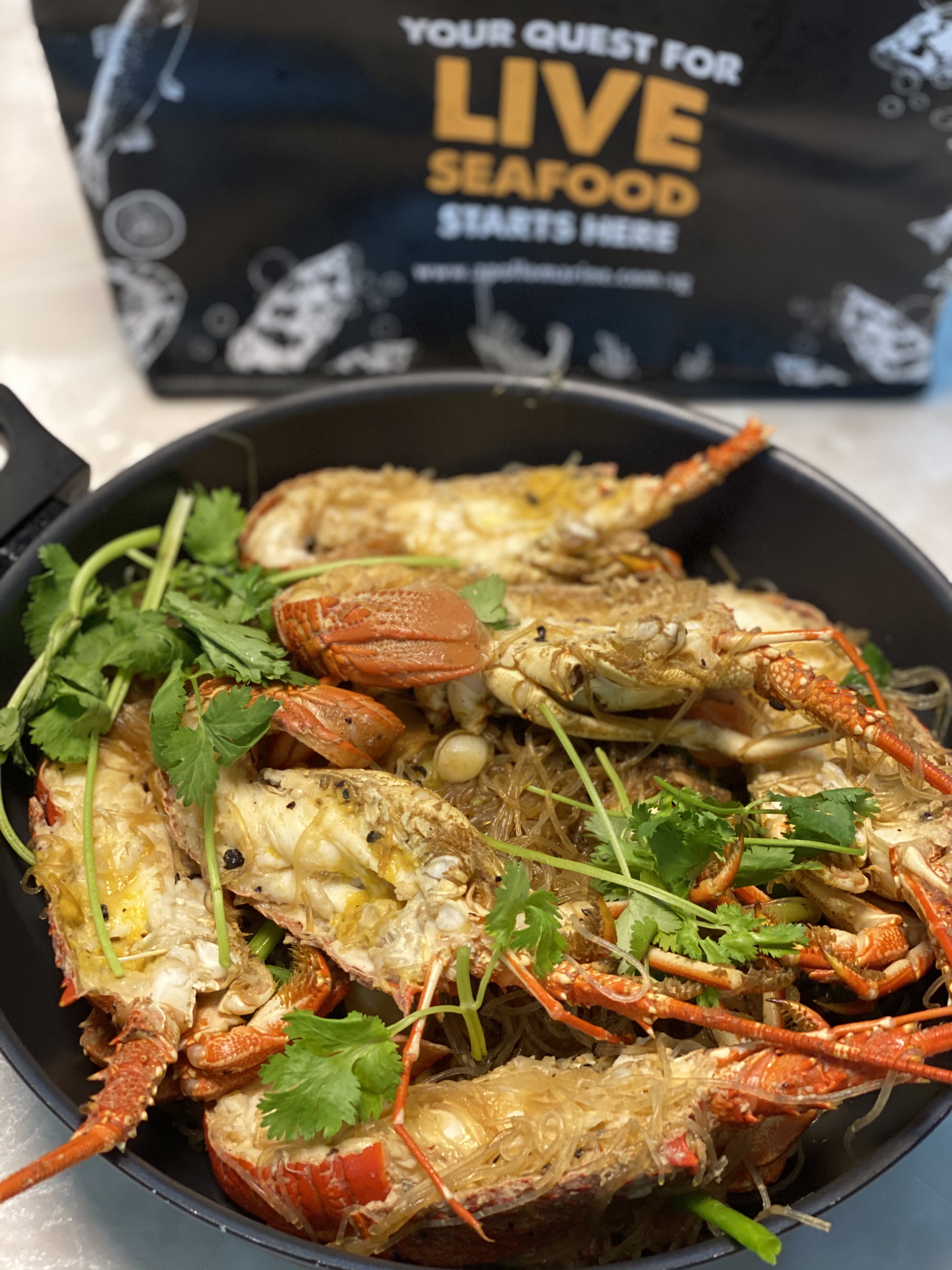 Ingredients:
3 Lobsters 300g-400g each
3 coriander (top + roots)
2 tbsp Chinese cooking wine
Steps:
1. Soak glass noodles in room temperature for 10-15min then drain water away. Do not soak for too long otherwise glass noodles will become soggy and break into many small pieces after cooking.
2. Mix all ingredients for sauce and set aside.
3. Heat claypot or frypan till hot, then add some oil. Add garlic, ginger, coriander roots & black pepper, and fry till fragrant. Add glass noodles, sauce mixture and bring to slight boil or glass noodles colour is changed.
4. Cut the lobsters into halves, add some spring onion and simmer and cook them together with the mixture at step 2 with lid on for about 5-7 minutes depending on size of lobster. (Or Lobster is red)
5. Remove when most of the liquid has been absorbed by the noodles and let is sit with cover on for 2 minutes.
6. Serve with top part of coriander and spring onion
Check out more seafood recipes on @di_di_jiak on IG