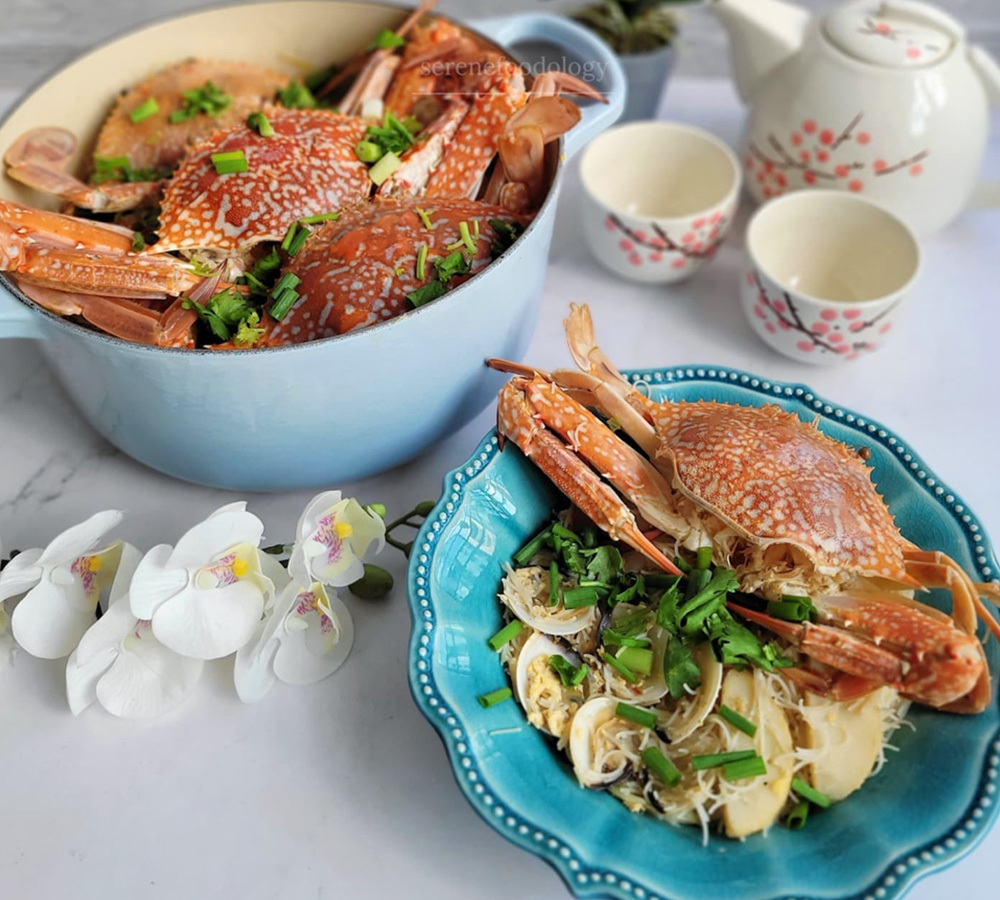 Ingredients:
250g Bee Hoon
1kg Flower Crabs (Cleaned, gutted, cut into 4 pcs each)
About 18 Prawns heads (Optional)
500g Clams (Cleaned and purged sand)
2pcs Fish cakes (Cut into slices)
¼ Napa Cabbage (Washed and cut)
1 Egg
1 Litre Water
¼ Cup Shaoxing wine
1 Teaspoon Salt
1 Teaspoon Minced garlic
Spring Onions
White pepper
Method:
Stir fry the garlic till fragrant, add in the prawn heads and fry for a while (about a few minutes).

Add in the water when the prawns turn red.

Cover the pot/ casserole and let broth comes to a boil, simmer for 10 minutes.

If you don't have prawns heads, just add flower crabs to fried garlic then add water/ chicken stock and simmer for 10 mins]

Remove the prawn heads. Add in the flower crabs simmer for another 10 minutes.

Add in clams and fishcakes, boil for a few minutes then add in bee hoon, salt and cooking wine. Mix well. (You may need to remove the crab shells and crabs if the pot is too full)

Add in the napa cabbage and stir well.

Add in 1 beaten egg and mix well.

Add some white pepper and garnish with spring onions to serve.
Check out more seafood recipes on @CookingInSerenity on IG.