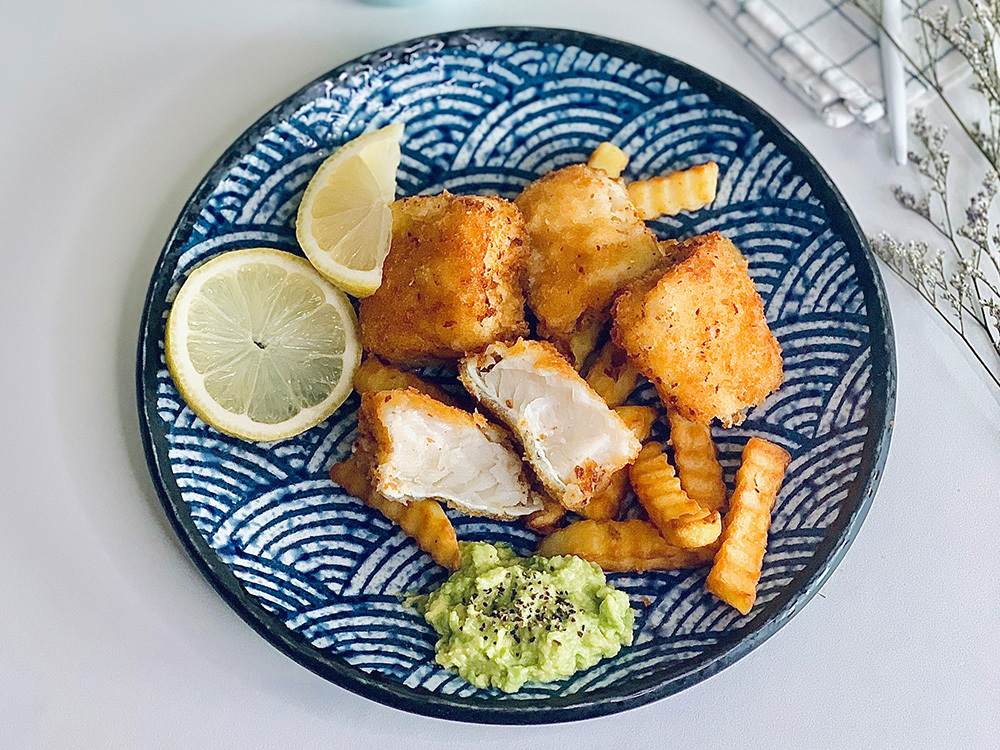 Ingredients:
Cod fish 300g
Panko 20g
1 ½ tablespoon Plain flour
½ Egg (beaten)
¼ teaspoon Salt
¼ teaspoon Black Pepper
Cooking oil
Method:
Marinate cod with salt and pepper, set aside for 20 minutes.

Set up 3 stations – one bowl or plate each for the flour, egg, and panko.

Dust the marinated cod with plain flour, shake off excess.

Dip the flour-coated cod into beaten egg mixture.

Place the cod into the panko and coat generously.

In the pan, slowly heat up oil.

When oil is hot, fry the battered cod until golden brown.

Serve and enjoy while hot!
Check out more seafood recipes on @CookingInSerenity on IG.