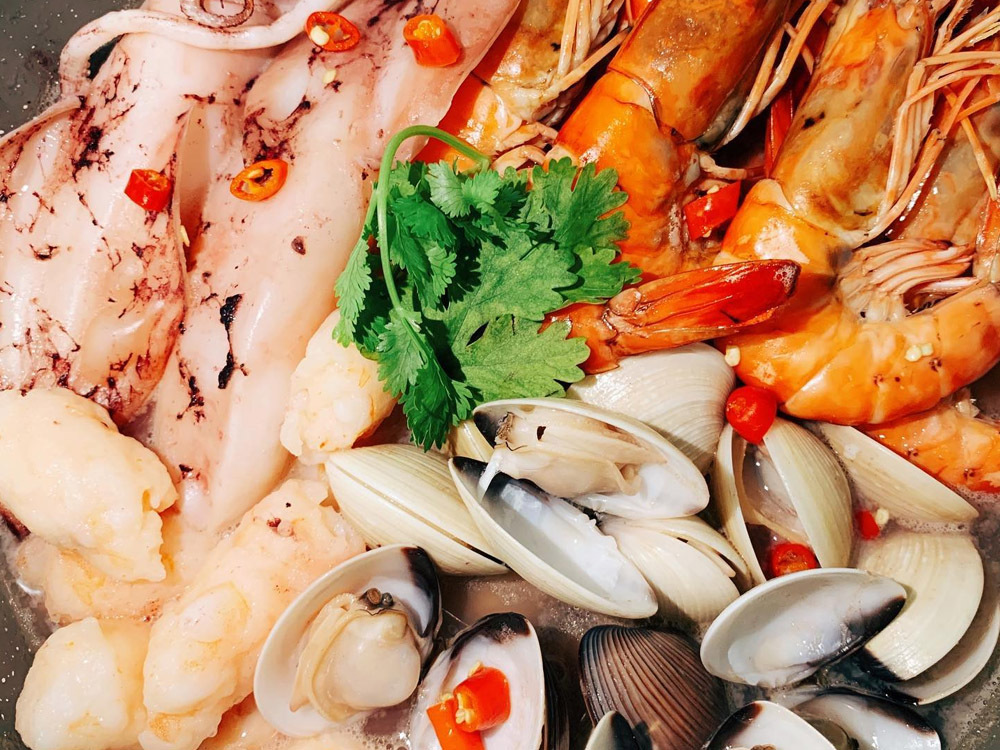 Ingredients:
Fresh Squid
Live White clam
Frozen Tiger Prawn
Frozen Shrimp Paste
1 cup White Wine
3 cups Chicken Stock
2 Garlic cloves (minced)
2 tablespoon Olive Oil
¼ teaspoon Red pepper
Salt
Method:
Heat olive oil in a large casserole pot over a medium heat.
Add the garlic, red pepper, and a pinch of salt stir fry for 6-7 minutes until softened.
Add white wine, let it reduce by two-thirds, and then stir in the chicken stock. Bring to a simmer and then reduce heat to low.
Arrange the squid, tiger prawn , clams and prawn paste in the broth.
Cover the pan with a lid and cook over a low heat for 8-10 minutes.
Adjust the seasoning to taste. Serve and enjoy!
Check out more seafood recipes on @Eatingjourney_ on IG.