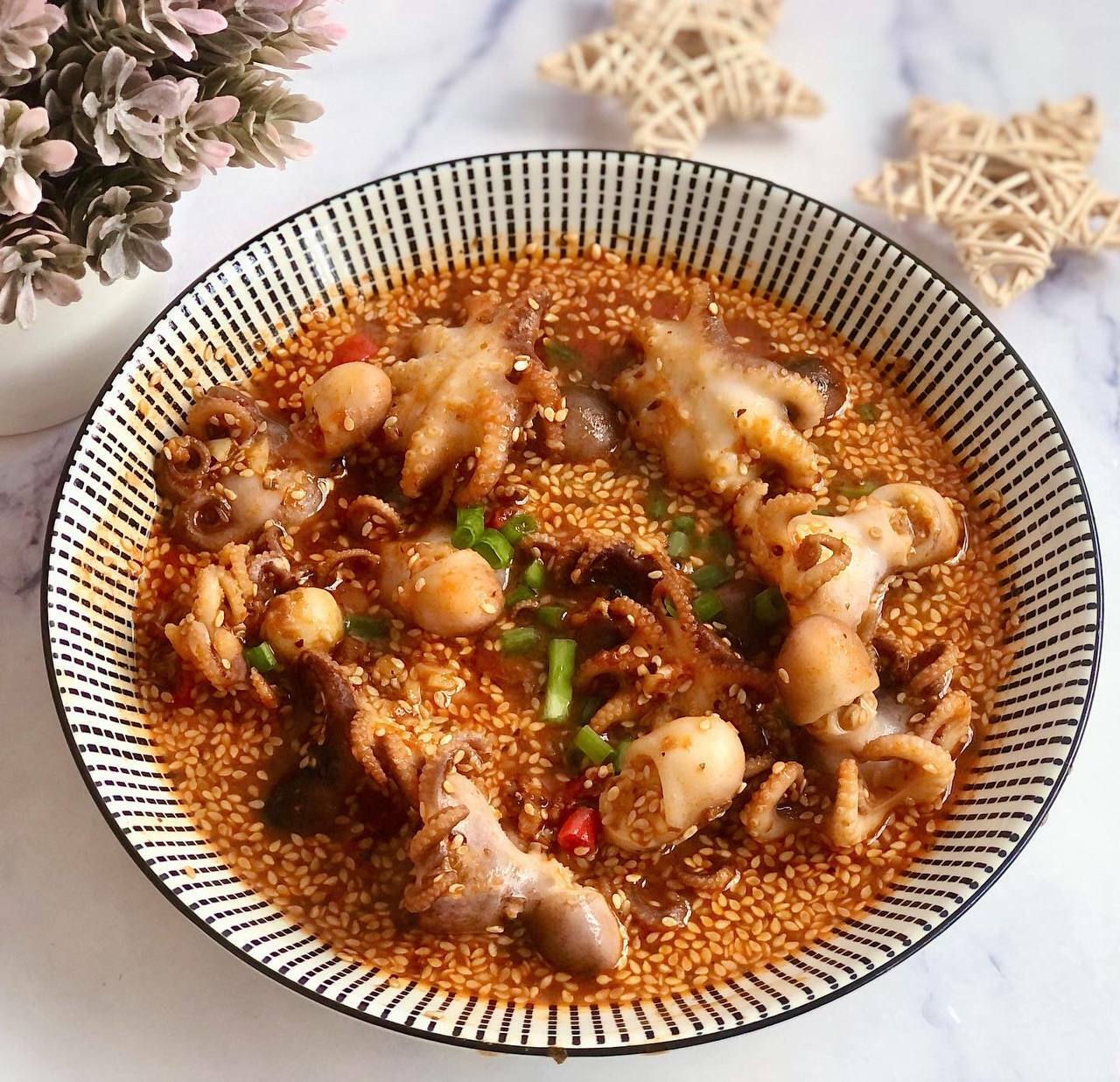 Steps:
1. Wash and clean the baby octopus with flour
2. For 500g of baby octopus, submerge it in 1.5 tbsp of white wine for 30 minutes
3. When ready to cook, pour 2 tbsp sesame oil into the frying pan
4. Add octopus in + 2 tbsp of light soy sauce and stir fry for 1 minute
5. Put in the 1 cut red chilli, 30g of minced garlic, 1.5 tbsp of sugar, 2 tbsp of chilli powder, and fry for another 2 minutes
6. Add sesame seed to top it off.
(Be careful not to over cook the octopus! Once the tentacles start curling up means it is ready!)
Check out more seafood recipes by @spoonsofdelights on IG