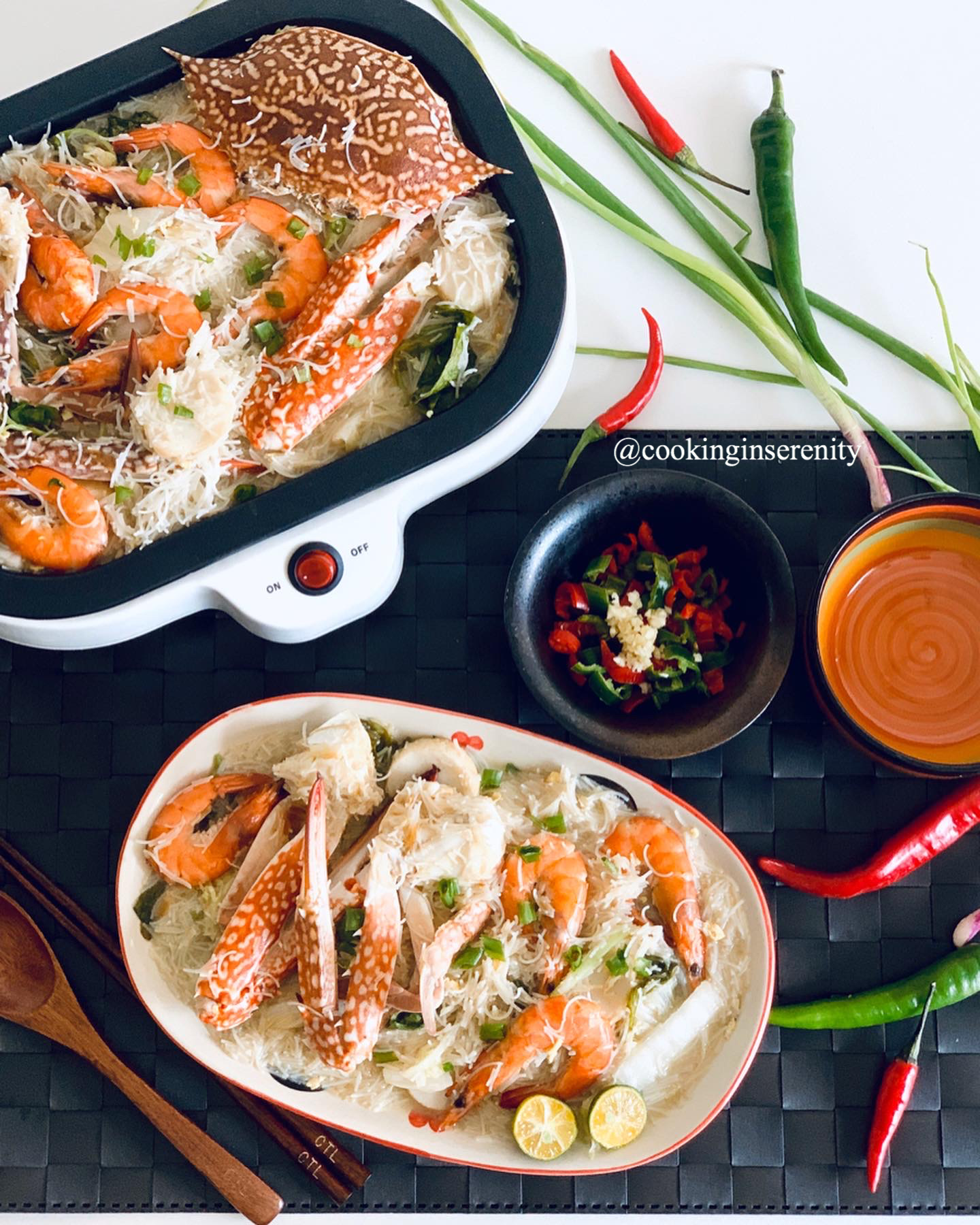 Ingredients:
Bee Hoon 250g ( soak and wash )
Live White Shrimp 300g ( de-veined )
Live Blue Flower Crab 500g
1 big piece Fish Cake ( cut into slices )
5 cloves Garlic ( minced )
4 Shallots ( minced )
1 Egg ( beaten )
Spinach 80g
Broth 600cc (can use vegetable/chicken/ikan billis )
2 tablespoons Fish sauce
1 teaspoon Salt
1 teaspoon White Pepper
3 tablespoons Vegetable oil
Method:
In the wok, heat up 2 tablespoons of oil. Put in half the minced garlic and fry until fragrant, then add in bee hoon and give it all good mix. Set aside.

Using the same wok, add in the remaining vegetable oil and stir fry the shallots until brown and crispy. Set aside separately.

Pour in the beaten egg, give a quick stir and add in broth.

Once broth has boiled, add in the crabs to simmer for 5 minutes. Then add in the fish cakes, prawns, and fried bee hoon. Continue to simmer all together for another 5 minutes.

Next, add in all the vegetables and mix evenly. Once everything has boiled and is bubbling, stir in the fish sauce, salt and white pepper.

Turn off the heat and dish. Sprinkle fried shallots, chopped spring onion and some squeezed lime juice over. Enjoy!
Check out more seafood recipes on @CookingInSerenity on IG.