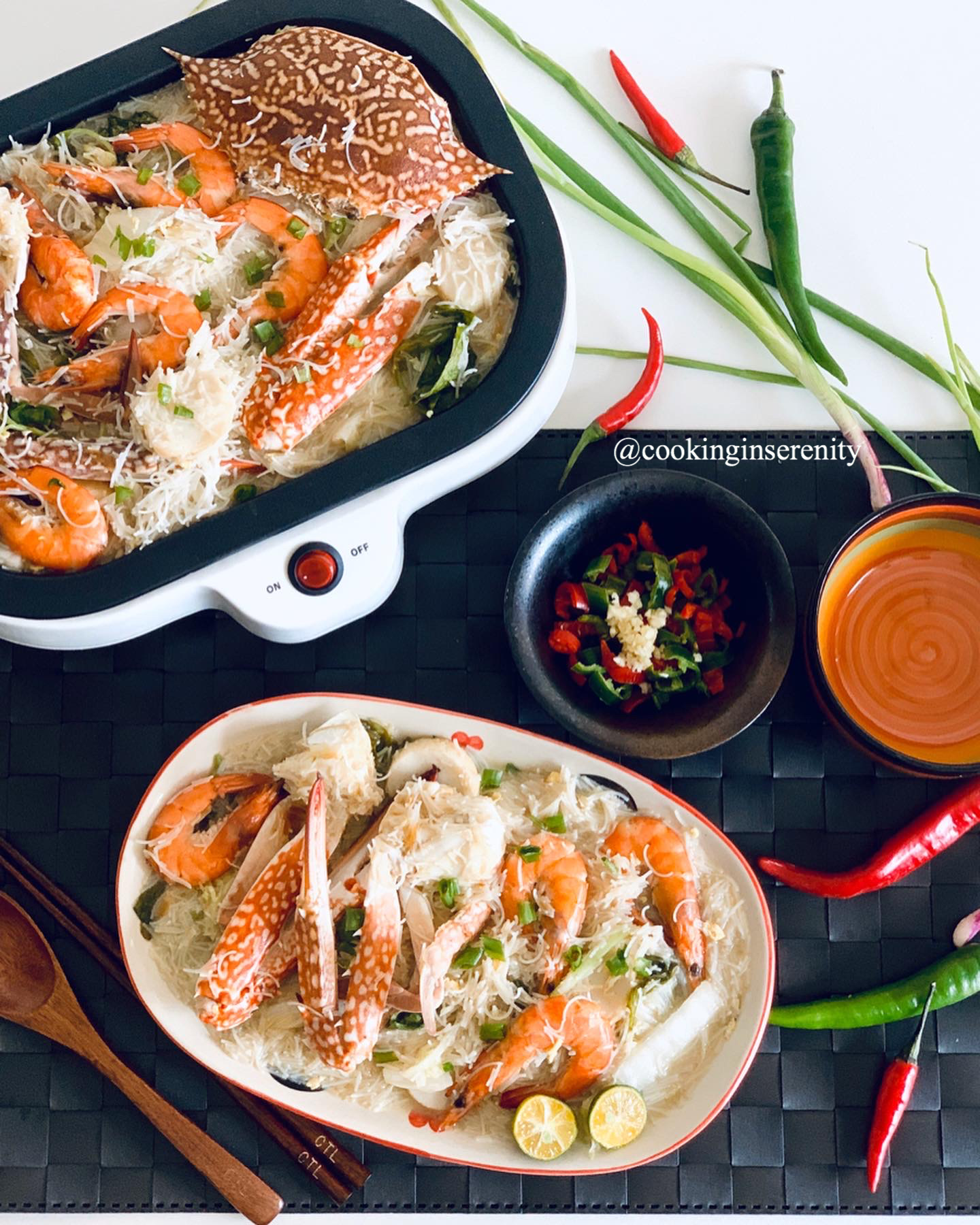 Ingredients:
Bee hoon 250g ( soak n wash )
Live White Shrimps 300g ( devain )
Live blue flower crab 500g
Fish cake 1 big pc ( cut into slices )
Garlic 5 cloves ( minced )
Shallots 4 cloves ( minced )
Egg 1 ( beaten )
Napa cabbage 200g ( cut into smaller pieces )
Spinach 80g
Broth 600cc ( I used vege broth, u can use chicken or ikan billis broth )
Fish sauce 2 tbsp
Salt 1 tsp
White pepper 1 tsp
Vegetable oil 3 tbsp
Method:
1. In the wok, heat up 2 tbsp of oil n put in half of the minced garlic, fry till fragrant n add in bee hoon n give a good mix. Set aside
2. Using the same wok, add in the remaining vegetable oil n stir fry shallots till brown n crispy. Set aside
3. Next, stir in beaten egg n give a quick stir n add in broth
4. Once boil, add in crabs n simmer for 5 mins. Next add in fish cake, prawns n bee hoon n continue to simmer for another 5 mins
5. Next, add in all the vegetables n mix evenly. Once boil, stir in fish sauce, salt n pepper
6. Off heat n dish out. Sprinkle shallots, spring onion n lime. Enjoy
Check out more seafood recipes on @CookingInSerenity on IG.